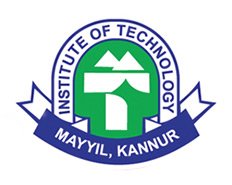 Welcome to the Institute of Technology Mayyil (ITM MBA)! Since 2002, ITM MBA has been a premier B-School that focuses on providing activity-oriented MBA programs to help our students succeed in the competitive world. Our MBA program is designed to equip students with the skills, knowledge, and practical experience needed to excel in their careers. At ITM MBA, we offer 100% placement assistance to our students, ensuring that they have access to a wide range of job opportunities across different industries. In our last batch, we achieved an impressive 86% placement record, with students securing jobs in top companies across various sectors. Our placement cell works closely with the industry to identify job opportunities and prepare our students for interviews, ensuring that they are well-prepared to showcase their skills and knowledge to potential employers.
We take pride in being the number one MBA institute in Kannur district, and our reputation for excellence and innovation continues to grow. Our MBA program is activity-oriented, and we provide our students with a range of opportunities to gain hands-on experience, including part-time job opportunities, internships, and the chance to start their own entrepreneurship ventures. Our faculty members are highly qualified and experienced professionals from various fields, and they bring a wealth of knowledge and expertise to our classrooms. We believe in providing a supportive and inclusive learning environment that fosters critical thinking, creativity, and collaboration. We have strong industry connections and regularly invite experts from different industries to share their insights and experiences with our students. This helps our students to gain a better understanding of the business world and prepares them to face the challenges that lie ahead.
At ITM MBA, we believe in fostering a sense of community and family among our management, faculty, and students. We work closely together to create a supportive and inclusive learning environment where everyone feels valued and respected. Our faculty members are not only highly qualified professionals but also mentors who take a personal interest in the success of their students. We encourage our students to be active participants in their education and to take ownership of their learning. We believe that by working together as a team, we can achieve great things and make a positive impact in the world. At ITM MBA, we are more than just an educational institution. We are a community of like-minded individuals who are passionate about learning, innovation, and making a difference. We invite you to join our family and experience the ITM MBA difference.